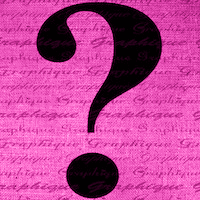 Frequently Asked Questions
How Can I Get Tattooed By You?
1.    Can I make an appointment over the phone or by email?  Yes: if we are mid project and you've already left a deposit. No: everyone else.  ALL new clients/projects require a deposit and if you have any questions, the BEST way to get in touch with me is via email.
2.    How soon can I get in your book?  On average, I have a 2-4 week wait.  During the busier seasons (warmer weather) it can be upwards of 4-8 weeks. (There is no wait or charge for a consultation, I'm available any monday between 1-7pm unless it's a holiday and then it's 1-5pm). A $50 deposit is mandatory to hold your spot for a tattoo appointment.  The deposit will be deducted from the total cost of your tattoo.
3.    What hours do you work?  I can book tattoo appointments starting at 1pm on Mondays, and 11am Wednesdays, Fridays, and Saturdays.  If you need an alternate day or time, I may be able to work something out, just ask.
4.    Where do you work?  I can now be found at Baltimore Street Tattoo in Westminster, Md on route 140 next to the 7/11 and across from the Giant supermarket plaza.
5.    Can I get a walk in tattoo?  Maybe! If I have time in between appointments and you happen to walk in, I will do my best to fit you in, but I cannot guarantee it.  Give the shop a call or check my Facebook page to find out if I can fit you in for a same day appointment/walk in tattoo 🙂
6.  What if I need to cancel my appointment? I require at least 48 hours notice via phone or email.  It is up to you to make sure I've received your message.  I will honor your deposit towards a rescheduled appointment as long as you give me a prompt heads up.  Deposits are non refundable ~ if you don't show up because you forgot your appointment or you change your mind about getting tattooed~ consider your deposit forfeited.
How Much Does It Cost?
1.    How much will my tattoo cost?  It depends.  If cost is a concern, please let me know during your consultation that you have a limited budget and I will do my best to make it work.  I want you to have the best tattoo possible and sometimes that means waiting and saving up for it.  
My rate is $150 per hour for tattoos requiring more than one session w/the average sitting being 2-4 hrs.  Otherwise, I charge by the piece and cost is determined by size, location, amount of detail, and prep time.  If we are doing a multiple session tattoo, your deposit will be deducted from your final session.
2.    Do you charge for touch ups?  Maybe. If the tattoo is less than 3 months old and you need the touch up because of something that I am responsible for (missed a spot, oops!), then by all means, it's FREE.
  However, if you have neglected to care properly for your tattoo, whether it's 2 weeks old or 10 years old, I will not give you a free touch up. Yes, I can tell the difference and yes, I will give you a fair price on the touch up unless you've completely massacred the tattoo, in which case I'll probably give you stern looks until you start offering me higher and higher amounts to fix it for you.
Consultations
1.    Do I need an appointment?  No, but if I know you are coming in advance, I may be able to have some ideas prepared to share with you.  There is no wait or fee for a consultation, I'm available any Monday at the Baltimore Street Tattoo shop in Westminster between the hours of 1-7pm (unless it's a holiday and then it's 1-5pm).  I do request that you bring as much visual reference with you as possible. Communication is key for a great tattoo! Pics on your cell phone do NOT count. Take the time to print it out if you want me to take the time to make it your tattoo.
2.    Does it cost anything?  No, but if you decide to schedule an appointment, you will be required to leave at least a $50 deposit. There may be additional fees if your tattoo requires a massive amount of prep work (research time/drawing time/art supplies).  Deposits are non refundable and will be deducted from the final cost of your tattoo.
Miscellaneous
1.    Do you do cover ups?  Yes, but I do not accept all cases "as-is". If I suggest you get some laser removal treatments, it's because I know the end result of your cover up will be THAT much better.  Less work for me, less stress for me, and a happier you.  If I think you need laser treaments and you refuse to get them, do not be surprised if I refuse to be a partner in the project of covering up your mistake.
2.    Where can I get laser tattoo removal? Isn't it really expensive?  I currently do not have any recommendations, sorry.
3. Will you do ANY tattoo? No, but if I can recommend another artist who would be more suitable, I will.  If I think your idea isn't going to work, I will tell you why and offer suggestions on how it can be better.  Take a look at my portfolio, it reflects the type of tattoos that I enjoy doing the most, but if you don't see YOUR idea in there, that doesn't mean I don't or won't do it, just ask!  I will say this, I do not enjoy doing tribal work at all, ever, unless it's the fancy kind like Maori or Polynesian. So if you are looking to get a tribal back piece, I'm not your girl.
4.  How do I take care of my tattoo?  I recommend a simple 2 week process of washing and applying a light hand lotion.  I will give you more detailed instructions in person, post procedure.
5.  Does my tattoo have to mean something? NO.  It's perfectly acceptable (and encouraged) to get tattooed strictly for the sake of decoration and adornment.  If you think something is beautiful, put it on your body! When someone asks you what it means, you answer: "It means I have great taste in art!"
6.  You used to have your own room at Little Vinnies, what if I want a private tattoo? Good news! We DO have a private room available at Baltimore Street Tattoo but you must let me know in advance if you require it.
7. Do you give group rates? No, but if you want more than one tattoo at a time, I do give you a break on the cost.  I can't give group rates because we have single use needles which = single use pricing 😉
8.  Do you tattoo minors? As a general rule, NO, I do NOT, however, minors (16 & 17 yr olds) ARE allowed to get tattooed at Baltimore Street Tattoo with parental consent (and proper ID)  with some of the other artists.  Every once in awhile I make an exception to this rule.